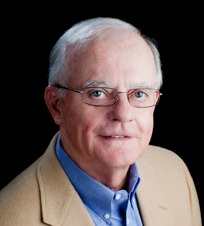 Mia Thompson interviews Art Kern
for: The Blog, Prose&Cons
The Interview:
Art, you've had quite an exciting life so far: FBI, counter intelligence, consultant for the Director of Central Intelligence, the list goes on. How did you adjust when settling into the calmer life of an author?
I found it easy to slip into the writing world. However, if you want to succeed you learn it's a lot more demanding than you expected. Many of us had the vision of working on a manuscript alone in that mountain cabin, or maybe a seaside cottage. We writers know it's not quite that way. The hassle of marketing, attending book signings, workshops, and conferences takes up a lot of your time. Then there's the research necessary for your story. Eventually, you try to find time to write. A calmer life is, I suppose, a relative concept. Overall, to steer me through the writing process, I'm fortunate to have a great agent in Liz Kracht and a supportive publisher, Diversion Books.
How much of your character, Hayden Stone, do you see in yourself?
Hayden Stone is very much a creation. Yes, we have similar backgrounds and some character traits, and likes and dislikes, but Stone's ventures into the spy world of counterterrorism is his own making. Now, I am interested in the foods of the world and enjoyed my travels to far-away places, but the action (and romance) sequences are from whole cloth.
Having travelled to over 65 countries in your line of work, does writing exotic locations come easy to you?
I love traveling to places off the main route. Many of the countries I traveled to in Africa, most people don't know exist and if they did probably couldn't find a tour company to take them there. When I was young, I was an avid reader of Richard Halliburton's travel books. If fact, I have two first editions in my library. I chose Yemen as a location for my next novel, because I traveled there many times and found the people and landscape fascinating.
I see you as the Ian Fleming of the States. How would you feel if Hayden Stone ended up on the big screen, and which actor would you like to see in the role?
Don't we all want to have our novels end up on the big screen? Jon Hamm, now that Mad Men series is over, he has time on his hands.
You're working on the third book in your series right now, The Yemen Contract. How many Stone books do you think you'll write?
After the Yemen Contract, I can see one, maybe two more books. As a matter of fact, I'm just about to hand to my critique group the draft of the first chapter of the Tuscan Contract. However, I have another manuscript in the works, which focuses on the unsolved murder of an FBI agent in 1929. Another idea percolating is a series about an FBI agent sent to Latin America during WW II to counter the Nazi threat.
With all the places you've been in the world, where is your favorite place to write?
My favorite spot to work is right here in my home office. My wife, Donna, did a great job of helping me put together the perfect place to write.