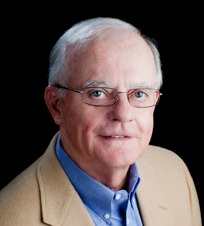 The African Contract byArthur Kerns
Interview by Guy Bergstrom
Arthur Kerns comes to the business of writing novels after a long career in the FBI and intelligence community.
So was he a spy?
"No," Kerns said, "and if I had been I'd say no. I worked counterespionage, so you could say I was in the counter-spy business. A similar, but separate discipline."
His latest novel, THE AFRICAN CONTRACT, is set in many countries where Kerns has worked, including Liberia, Sierra Leone, Cameroon, and South Africa.
Where do you see the future of thrillers heading?
Kerns said Africa has always pulled at him.
"Years ago, Ernest Hemingway and Jack Kerouac were pop stars," Kerns said. "I
wanted to join in on the African safaris, Spanish bullfights, and of course go 'on
the road.' When I tried writing I found I didn't have the skills or the ideas to
write a good story.
"Many years later, after a lot of hard work attending classes, conferences,
workshops, and supportive writing groups, I was able to land an agent by
presenting her with a respectable manuscript. Patience and perseverance won
the day. Like playing football in high school, when I was a lineman, a grunt
whose bruises numbed after the fourth play but kept alert enough to break
through the line and nail that glamour-boy quarterback—you know the one who
dated the good-looking cheerleaders. That was almost as satisfying as
being told a publisher accepted my novel."
In his latest novel, the action for hero Hayden Stone starts with a mysterious boxcar sitting, locked, in the wilds of Namibia—with people who would kill to obtain it or die if what's inside gets put to use. Hayden travels through slums, mansions, and the shadowy world of black ops, unable to trust any of the players.
I've injected a lot of spy tradecraft (into my novels). You see a lot more espionage today from the major authors, like Daniel Silva and Alex Berenson. The Cold War spy novel may have had its day, but could in time return. What I find fascinating is the interest in the espionage thrillers of writers like Alan Furst who concentrate on the era just prior to World War II. Or the writers taking on the World War I era.
Thriller plots that just approach the terrorist threat as thugs versus the good guys may soon find limited appeal. The constant stream of news regarding the relentless terrorist campaigns waged against the U.S. is tiring many readers. They may look for escape somewhere else. That's one reason why I try to make my locales interesting, whether it's the French Riviera or Africa. I want the reader to take in the place with all their senses, see the scenery, learn what the people have for breakfast.
How has the business of writing changed for you, with such upheaval in publishing and authors shouldering more and more of the burden of doing publicity and marketing?
Since I'm a newly publisher author, I've stepped into this "new age" with open eyes. It must have been great back in the time when your publisher gave you big advances, scheduled your book tours to neat places, and sent those fat royalty checks on a regular basis. Then again the publishers will tell you it was great when they were able to take those long lunches at famous Manhattan restaurants to schmooze with their pals.
Kidding aside, the burden of publicity and marketing hits where it hurts most—taking time away from your writing. The publishers still want a book a year from you and finding the time to be creative and sit before the computer and write is harder and harder.
Some writers detest going on tiresome book tours, sitting on panels before large groups, and hosting lonely book signings.
I'm often asked, "What's a platform? My agent says I need a platform." After I explain what it is, they say, "Am I a writer or performer?"
Yes, I tell them, and by the way I have to get back to that novel my publisher's been asking about.
What's next for Hayden Stone?
I'm writing the next sequel, THE YEMEN CONTRACT, which of course takes place in Yemen, a country in which I've spent a lot of time and again found to be a fascinating world. Stone goes to Yemen on a mission and meets many of his old comrades and enemies.