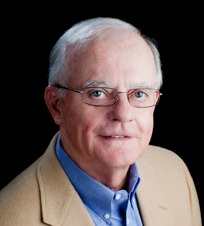 On June 30, 2016 this interview appeared in The Big Thrill
a website belonging to The International Thriller Writers.
The Yemen Contract by Arthur Kerns:
By J. H. Bográn
I first began trading emails with Arthur Kerns back in 2014 when he participated in the Thriller Roundtables, a weekly forum for thriller writers to take part in themed discussions. At the time, Kerns was promoting the second book in his Hayden Stone series. Since then, readers have waited for another "Contract"—but now the wait is over!
This month, Kerns chats with The Big Thrill about his new book, THE YEMEN CONTRACT, which author D.P. Lyle describes as "A modern thriller that echoes today's headlines."
In your own words, what is THE YEMEN CONTRACT about?
After completing a successful assignment in Africa we find the protagonist, CIA operative Hayden Stone, living at the Tuscan villa of Contessa Lucinda. She wants him to settle down with her and the offer is tempting until an urgent message arrives from Stone's mentor Colonel Frederick. Stone's CIA colleague, Sandra Harrington, has been attacked and arrested in Sicily and they need his help to extract her from jail. It's learned that Abdul Wahab, Stone's nemesis, is the instigator. His intention is to lure Stone to Sicily in order to kill him. Wahab a villain from previous novels has long-term intentions of seizing power in the Arabian Peninsula and wreaking havoc on the West. Without giving away too much of the plot, Stone rescues Sandra and both travel to the ancient land of Yemen and do battle with Wahab. Having traveled many times to the fascinating country of Yemen, I try to use what I know about the land and tribal system as a backdrop to the action.
What makes Abdul Wahab believe he can take Hayden?
Abdul Wahab makes his third appearance in THE YEMEN CONTRACT and his character continues to grow. He is a bastard, but has many redeeming qualities that my fellow writers who critique my work admire. This is a problem as he has killed a number of CIA officers, and there's no way that he can get away with that. The clock is ticking. He's very smart, having attended Cambridge and read into Middle English. He has two wives, a Saudi royal, and the other an Englishwoman with a title. Although he is well connected and educated, he's not averse to personally pulling the trigger. He fought the Soviets and the Americans in Afghanistan, and knows how to handle weapons. Hayden Stone has become an obsession and he blames Stone for his failures to accomplish his terrorist goals. What gets in Wahab's claw is that he believes Stone to be not up to his intellectual level or as cunning. Yet, at the end of each encounter, Stone wins!
Since this is his third time out, what can we expect from Hayden Stone?
Hayden Stone thrives on action. Although he is tempted to settle down with the Contessa and enjoy the good life, the minute the right opportunity presents itself, like an action adventure, he's off and running. He knows his limitations and is aware he makes mistakes from which he must extricate himself sometimes at a cost. The only authority figure he answers to is his mentor Colonel Frederick. He is a loner and a patriot who finds himself a warrior against evil.
What's with Hayden Stone's love life? Why is he reluctant to fully commit to the Contessa?
I'm told that it's best not to have your action hero tied down. Keep the hero, male or female, always free and available. This does make it easier for the author coming up with plots. However, after a few books, your protagonist starts building a life history and I think Stone's problem is that he loves the Contessa, but he's still smarting over a bad divorce. Besides, he's a loner and a bit self-centered. However, here is a question I'm never asked. What is the possibility of Sandra Harrington snagging Mr. Hayden Stone? I've seeded over the course of three novels instances where she shows deep feelings for him, but keeps their relationship at a professional distance. He relies on her and enjoys her company, but has never made a move. Well, he made a subtle pass once, but you have to find that in THE YEMEN CONTRACT.
What kind of research did you do?
For the most part I skated on the research. As I said I've traveled to Yemen and could get along in Arabic in Sana'a, although the ageless dialects spoken in the villages escaped me. I have had some familiarity with counterterrorism programs and how they work. Where I did some research was on Sicily and the Sicilian dialect. It's been years since I've visited the island. I did some background research on Tuscany and Cyprus, both places I've been to and desire to return. Cyprus is especially an interesting place and has a great history. Years ago I was briefly an FBI firearms instructor but I sought advice from a fellow veteran FBI instructor on weapons and ballistics. Hold on! I've done research on the meals that appear in my novels, even so far as personally cooking some of the dishes. I avoided those featuring goat. In The Riviera Contract I set out a Marseille bouillabaisse dinner with all the trimmings. It was almost identical to the one I had at a restaurant about a mile down the coast from the American Consul General's home. I expected a fish stew, but the eight of us were presented with a three-hour parade of Mediterranean seafood.
Most movies and books depict the FBI/CIA relationship as some sort of sibling's rivalry. As you've worked with both agencies, what can you tell us?
Since J. Edgar Hoover's time there have been periods of fierce competition at the higher ranks of both agencies. This is normal beltway politics and any super bureaucrat worth his or her salt will make sure that the agency under their care does not slip in prestige or power to the advantage of the other agency. On the street level it's a little different. When serving as an FBI special agent I had good relations with the CIA people. Of course, human nature being what it is, there will be some agents or CIA folks who dislike each other because of the cut of their jib. Again in the Riviera Contract I bring this up when I have Hayden ask a CIA officer why after being affiliated with the CIA, Stone was still considered as "the FBI guy." The CIA officer explains the opinion both FBI and CIA veterans have that, "to be considered family you have to be baptized into your agency from the beginning of your career."
Your bio claims you've visited more than 60 countries. Any chance that you've visited my hometown Honduras? Or is it a secret?
Yes. I visited the country a few years ago while helping with security issues at the U.S. embassy. The climate was mild and the town pleasant. On the outskirts I recall seeing many happy people on horseback. Ah, those good cigars. The Gunnery Sergeant in charge of the embassy's Marine Security Guard and his wife entertained my group for dinner at their home one evening. I have fond memories of my time in Tegucigalpa and still have the Marine Corps mug that Gunny gave me.
What are you currently working on?
I have a murder mystery manuscript with my agent that I've been working on for some time. A sequel to THE YEMEN CONTRACT may be in the works, tentatively titled The Tuscan Contract. Some of my fellow writers have suggested a new series with Hayden's colleague, Sandra Harrington, as the lead character. She has developed over the course of three novels and I've become to like her. She is tough, yet vulnerable. Very professional. If I were serving as an FBI special agent and I led a raid, I'd want her to cover my back.